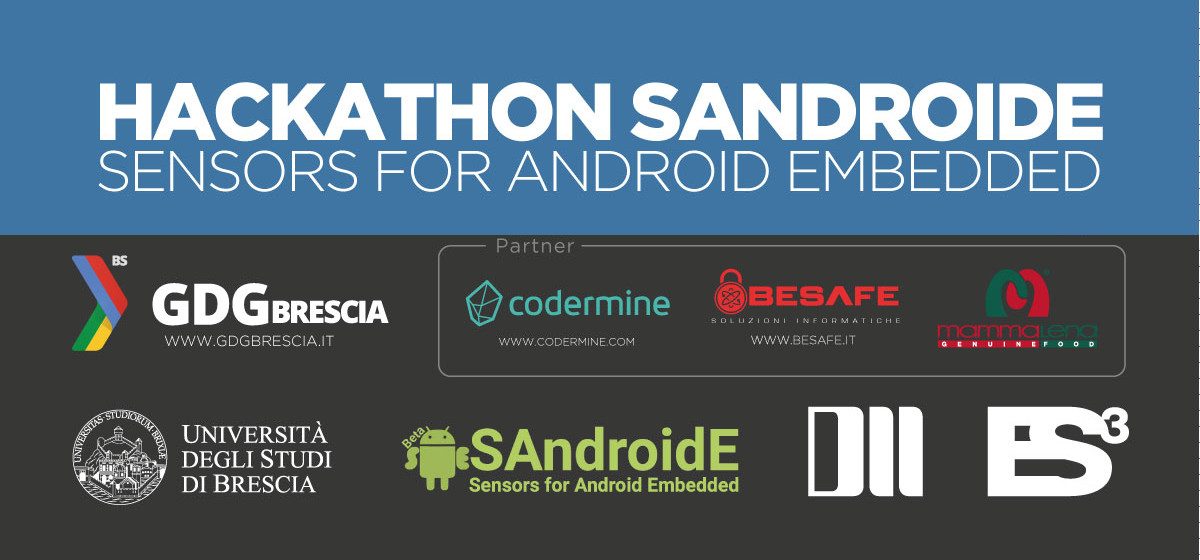 Hi SAndroidEans!
Welcome back to our DevBlog. This time we've big news: the first SAndroidE Hackathon will be host by University of Brescia on 18th of March 2017! This free event is all-day occasion to meet the SAndroidE staff and try to figure out the power of our framework. We are really happy to join the Google Developer Group of Brescia (Italy) in this new adventure!
Hosted into the new energy living lab of the University of Brescia eLUX (energy Laboratory as University eXpo), the hackathon will start in the morning with the basics of Android programming.  After the introduction of SAndroidE we'll challenge you to realise a fully functional domotic application by the end of the day. Are you ready to hack? Join us on 18th of March!
For further information and subscriptions see the event page on eventbrite: https://gdgbs2017hackathon.eventbrite.it (the event will be held in italian).
---